Forex Cargo Forex De Mayo Is Back
Read the rest of this entry »
Forex Cargo Promo Is Back
The annual  Forex Cargo's Forex De Mayo PROMO is back.  Every year,  our loyal customers are looking forward to this promotion. With the current economic state we are in right now, everyone is looking to cut down on expenses.  With the ongoing  Forex De Mayo Promo, the company hopes even in our small little way could have a a positive effect on our Kababayans here in the U.S.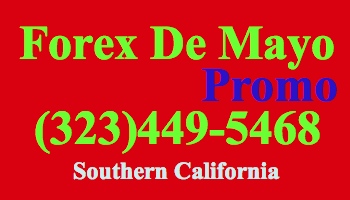 Sending  balikbayan box is a way of life for most Filipinos living overseas, and one way to show love and to connect with our loved ones back home is to send them gifts and pasalubongs via a balikbayan box. The smiles and excitement of receiving and opening a balikbayan box filled with pasalubongs cannot be understated. The feeling of joy and satisfaction that it brings to the sender and the beneficiary is not difficult to comprehend. Filipinos are generous and easy to pleased. A simple gesture no matter how small can easily elicit a smile and gratitude.  That is one reason why balikbayan box is such a big hit in areas where Pinoys are situated.
For customers living in Southern California, Now is the time to call your Forex Cargo balikbayan box agents to avail of this yearly promo.
Call Now To Schedule A Forex Cargo pickup at (323)449-5468