Forex Cargo's Forex De Mayo Promo Is Back!!!
Read the rest of this entry »
Forex Cargo Promo
Every year, Forex Cargo customers look forward to the month of May in anticipation of the yearly Forex de Mayo Sale. This year is no exception, as early as March, a lot of customers have been asking about the promo and to give in to numerous requests, Forex Cargo balikbayan box decided to offer the sale a week earlier.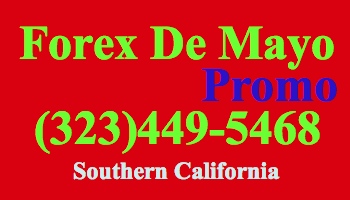 Here are the rates for the Forex de Mayo Promo:
Metro Manila   $ 60.00
Luzon 1 & 2          65.00
Vis/Min                 70.00
Call Now to Schedule a Forex Cargo Balikbayan Box Pickup at (323)449-5468